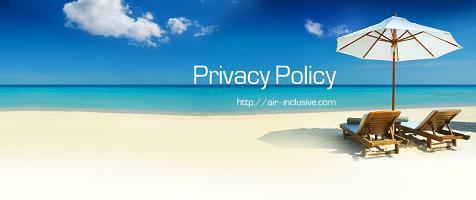 Privacy Policy
Thank you for visiting the Air-Inclusive.com and review our Disclaimer and Privacy Policy.
Disclaimer
The information on this free web site is provided on "as is" basis without warranty of any kind. Air-Inclusive.com and the owners and webmasters takes absolutely NO responsibility for any errors on this free web site. You use the information on your own risk.
Advertisers and Cookies
Air-Inclusive.com use third-party advertising companies to serve ads when you visit our website. These companies may use information (not including your name, address, email address, or telephone number) about your visits to this and other websites in order to provide advertisements about goods and services of interest to you.
Links To Other Sites
Our web site has links to other web sites. Air-Inclusive.com, the owners and webmasters are not responsible for the privacy practices, actions, prices, losses, offers, deals, or content of such other sites. It is the responsibility to the web surfer to evaluate the content and usefulness of information obtained from other sites.
Before you purchase any of your all inclusive travel vacation please ask the travel agency and the hotel or resort company about what is exactly included for the price and what is not.
If you have any questions please contact us.